刘德华 – 忘情水 —  Forget Love Potion
Liu de hua (Andy Lau)  – Wang qing shui
曾经年少爱追梦 一心只想往前飞
zeng jing nian shao ai zhui meng yi xin zhi xiang wang qian fei
Once when I was young I loved chasing dreams, and my heart just wanted to fly forward
行遍千山和万水 一路走来不能回
xing bian qian shan he wan shui yi lu zou lai bu neng hui
Walked through thousand mountains and ten thousand water, the road I walked from cant be walked back
蓦然回首情已远 身不由已在天边
ran hui shou qing yi yuan shen bu you yi zai tian bian
Suddenly turned around, the love has gone faraway, and my body that can't be controlled by myself has been at  the horizon of the sky
才明白爱恨情仇 最伤最痛是后悔
cai ming bai ai hen qing chou zui shang zui tong shi hou hui
Then I realized that in love, resentment, feelings and hatred, regret is the most wounded and pained
如果你不曾心碎 你不会懂得我伤悲
ru guo ni bu zeng xin sui ni bu hui dong de wo shang bei
If you have never been heartbroken, you won't understand my sorrow
当我眼中有泪 别问我是为谁
dang wo yan zhong you lei bie wen wo shi wei shui
When there were tears in my eyes; don't ask who I cried for
就让我忘了这一切
jiu rang wo wang liao zhe yi qie
Let me forget all of this
啊 给我一杯忘情水
a gei wo yi bei wang qing shui
Ah, please give me a cup of forget love potion
换我一夜不流泪
huan wo yi ye bu liu lei
To exchange a non tearing night
所有真心真意 任它雨打风吹
suo you zhen xin zhen yi ren ta yu da feng chui
All of my true heart and true feeling, let the rain drop on it, and the wind blow it
付出的爱收不回
fu chu de ai shou bu hui
The love I gave out can't be taken back
啊 给我一杯忘情水
a gei wo yi bei wang qing shui
Ah, please give me a cup of forget love potion
换我一生不伤悲
huan wo yi sheng bu shang bei
To exchange   my  non sorrowful  life
就算我会喝醉 就算我会心碎
jiu suan wo hui he zui jiu suan wo hui xin sui
Even though I will be drunken, even though I will be heart broken
不会看见我流泪
bu hui kan jian wo liu lei
You won't see I cry
Translated by Shu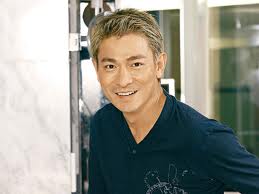 Information about Liu Dehua (Andy Lau) 刘德华
Andy Lau MH, JP[2] (born 27 September 1961) is a Hong Kong Cantopop singer, actor, and film producer. Lau has been one of Hong Kong's most commercially successful film actors since the mid-1980s, performing in more than 160 films while maintaining a successful singing career at the same time.[3] In the 1990s, Lau was branded by the media as one of the Four Heavenly Kings of Cantopop (四大天王) along with Aaron Kwok, Jacky Cheung and Leon Lai.[4]
Many of his songs quickly topped the music charts, not only in Hong Kong, but also in Taiwan, Mainland China, and in many different parts of Asia. Some of the most notable hits by Lau include "The Days We Spent Together" (一起走過的日子), "If You Are My Legend" (如果你是我的傳說), "The Tide" (潮水), "Forget Love Potion" (忘情水), "True Forever" (真永遠), "Chinese people" (中國人), "Love You Forever" (愛你一萬年), "You Are My Woman" (你是我的女人), "Secret Admiration" (暗裡著迷). Besides singing in Cantonese and Mandarin, he also sang in other languages, such as English, Japanese, Malay, and Taiwanese. One example of a Hokkien song was (世界第一等).[15]
Since the early 1990s, Lau, along with Jacky Cheung, Aaron Kwok and Leon Lai have been referred by the Chinese media as the Cantopop Four Heavenly Kings (四大天王).[4]
Lau sang alongside Jackie Chan during a part of the 2008 Summer Olympics closing ceremony on August 24, 2008. In addition Lau, who has been supporting the disabled athletes in Hong Kong for more than a decade, was appointed as the Goodwill ambassador for the 2008 Summer Paralympics.[16] He led other performers in singing and performing the song "Everyone is No.1" at the Beijing National Stadium just a few hours before the 2008 Paralympics opening ceremony began to show his support for the disabled athletes.[17] He also sang the theme song "Flying with the Dream" with Han Hong during the Paralympics opening ceremony on September 6, 2008.[16]
Read this article at: http://en.wikipedia.org/wiki/Andy_Lau
Who is this?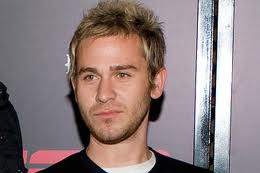 This is Jason Wade, the vocal of Lifehouse. Do they look a bit alike?
Enjoy the song!!

Quotes of forgiveness
I can forgive, but I cannot forget, is only another way of saying, I will not forgive.  Forgiveness ought to be like a cancelled note – torn in two, and burned up, so that it never can be shown against one.  ~Henry Ward Beecher
Forgiving is rediscovering the shining path of peace that at first you thought others took away when they betrayed you.  ~Dodinsky, www.dodinsky.com
Forgiveness is the fragrance the violet sheds on the heel that has crushed it.  ~Mark Twain
Once a woman has forgiven her man, she must not reheat his sins for breakfast.  ~Marlene Dietrich
It's easier to ask forgiveness than it is to get permission.  ~Grace Hopper
The weak can never forgive.  Forgiveness is the attribute of the strong.  ~Mahatma Gandhi
To forgive is to set a prisoner free and discover that the prisoner was you.  ~Lewis B. Smedes, "Forgiveness – The Power to Change the Past," Christianity Today, 7 January 1983  (Thanks, Donna)
Forgiveness is a funny thing.  It warms the heart and cools the sting.  ~William Arthur Ward
Forgiveness does not change the past, but it does enlarge the future.  ~Paul Boese
If you can't forgive and forget, pick one.  ~Robert Brault, www.robertbrault.com
You can make up a quarrel, but it will always show where it was patched.  ~Edgar Watson Howe, Country Town Sayings, 1911
It is easier to forgive an enemy than to forgive a friend.  ~William Blake, Jerusalem
Forgiveness is the sweetest revenge.  ~Isaac Friedmann
Forgive all who have offended you, not for them, but for yourself.  ~Harriet Nelson
He who cannot forgive breaks the bridge over which he himself must pass.  ~George Herbert
There's no point in burying a hatchet if you're going to put up a marker on the site.  ~Sydney Harris
Nobody forgets where he buried the hatchet.  ~Frank McKinney "Kin" Hubbard, Abe Martin's Broadcast, 1930
Yes, this is what good is:  to forgive evil.  There is no other good.  ~Antonio Porchia, Voces, 1943, translated from Spanish by W.S. Merwin
The man who forgives is far stronger than the man who fights.  ~Nathan Croall
What we forgive too freely doesn't stay forgiven.  ~Mignon McLaughlin, The Neurotic's Notebook, 1960
It's far easier to forgive an enemy after you've got even with him.  ~Olin Miller
These quotes are from: http://www.quotegarden.com/forgiveness.html